I just got back from our amazing mini vacation to the west coast.
I will be sure to update you with photos from our trip tomorrow!
.........................
My name is Elizabeth and I'm a 20-something recent college grad getting ready to start grad school. I love writing, trying new things and saving money (who doesn't, right?)
I'm obsessed with organizing, drinking coffee and listening to country music. I have a new found love for the outdoors, old movies, crafting and cooking. I'm a yoga enthusiast and recently fell in love with Pilates!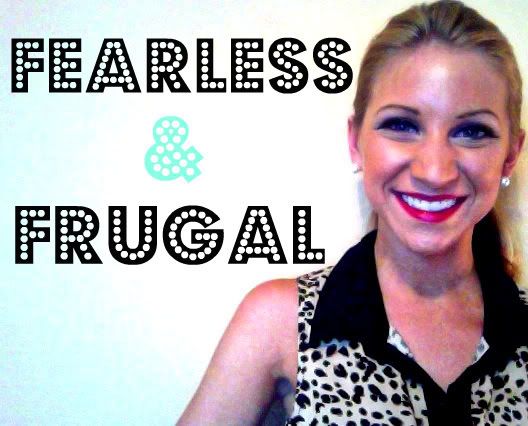 After the summer of 2011 I found myself with an overwhelming number of credits to take my final year of college so I had to quit my job of 2+ years.
Although I had spent my entire summer working and taking classes, I still found time to shop, vacation and spend way too much money.
At the end of the summer I was hit with a wake up call -- despite all the hours I had put in at work, my bank account was devastatingly low. I realized I couldn't spend like I had been any longer.
Now I'm finding it more important than ever to save money.
I thought that by starting my blog, I could share my tips and tricks I've developed and learned along the way to help others who were living on a budget, or just trying to save a buck or two here and there!
I am by no means an expert (I'm in grad school studying Elementary Education), but I have developed and adapted a lot of tricks that work for me.
.........................
Isn't she the cutest? She will be hanging out in my blogger love column for the month of June. Be sure to check her out when you get a chance!